History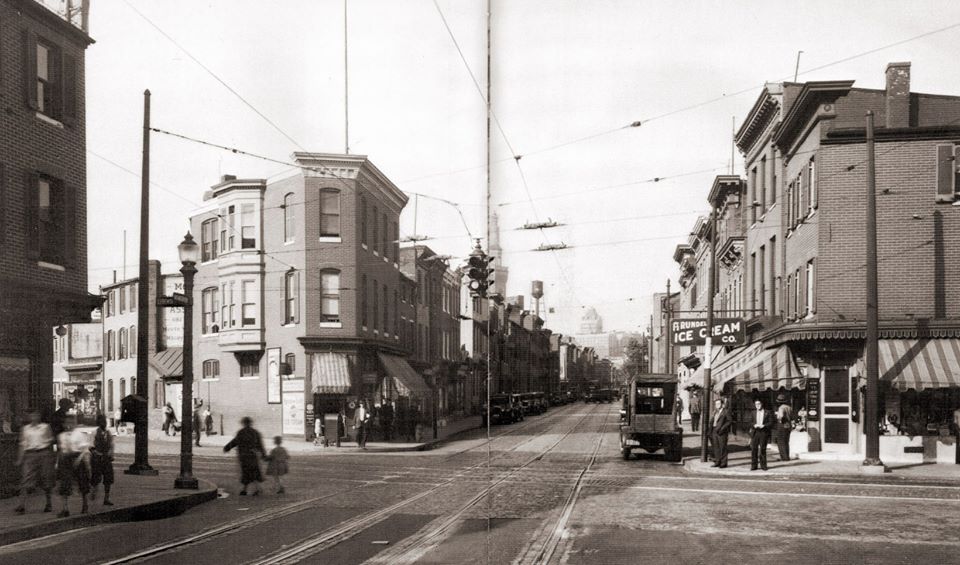 Ridgely's Delight is located on what was once a Susquehannock Indian path. During the Federal period (1790-1828), Washington Boulevard—which now runs through the neighborhood—was the main highway from Washington to Philadelphia.
Ridgely's Delight was named after the plantation of Colonel Charles Ridgely, who occupied the open land southwest of the city's original boundaries. Ridgely acquired the estate as a dowry in 1667 through his marriage to Rachael Howard. In 1732, this land, originally known as Howard's Timberneck, was combined with another property known as Brotherly Love, resurveyed, and named Ridgely's Delight. In 1735, Ridgely began leasing parcels of land in Ridgely's Delight.
Architecture
The earliest houses in Ridgely's Delight date from about 1804, but most of the neighborhood's development occurred between 1816 and 1875, especially during the 1840s and 1850s. The mid-century development was mostly due to the establishment of the University of Maryland in 1812 and the growth of heavy industrial areas nearby, such as the B&O Railroad Yards and Winan's Locomotive Works. Ridgely's Delight reflected the socioeconomic diversity of those nearby employment centers and housed both professionals and blue-collar workers. 
Our neighborhood reflects the streetscape of Baltimore's first period of expansion in the early 19th century. Late Federal houses with two or two and a half stories originally housed craftspeople. Three-story, corniced, Italianate houses were built for the middle and upper classes toward the end of the 19th century. These homes once housed doctors, dentists, and lawyers, earning Washington Boulevard the nickname "Professional Row" around the turn of the 20th century. The neighborhood also features some store-front buildings, a few late 19th century industrial buildings, and homes with postage-stamp front yards that are set back from the street.
Gradual urban decay left much of the neighborhood in shambles until Baltimore launched its "Dollar House" program in 1973. The initiative and its participants helped rebuild Ridgely's Delight to its former splendor without displacing its original residents.