Ridgely's Record
No August community meeting
There is no community meeting scheduled for this month. Enjoy the summer break.
National Night Out pot luck picnic
Always a good time, the National Night Out is an annual event taking place this year on Tuesday, August 3, from 6 pm – 9 pm, in Conway Park.
National Night Out encourages people to get outside to meet their neighbors and interact with police and fire fighters. The event is meant to strengthen neighborhood spirit and build partnerships in an informal setting.
Bring the roommates, the kids or just yourself and enjoy an evening of socializing. The Ridgely's Delight Association will be providing hot dogs, burgers and veggie options and we ask neighbors to bring a side dish or dessert to share. BYOB.
Dogs are ok, but must be kept on a leash. If you have questions, please email sharon@reuter.net or lindahansenfritz@comcast.net.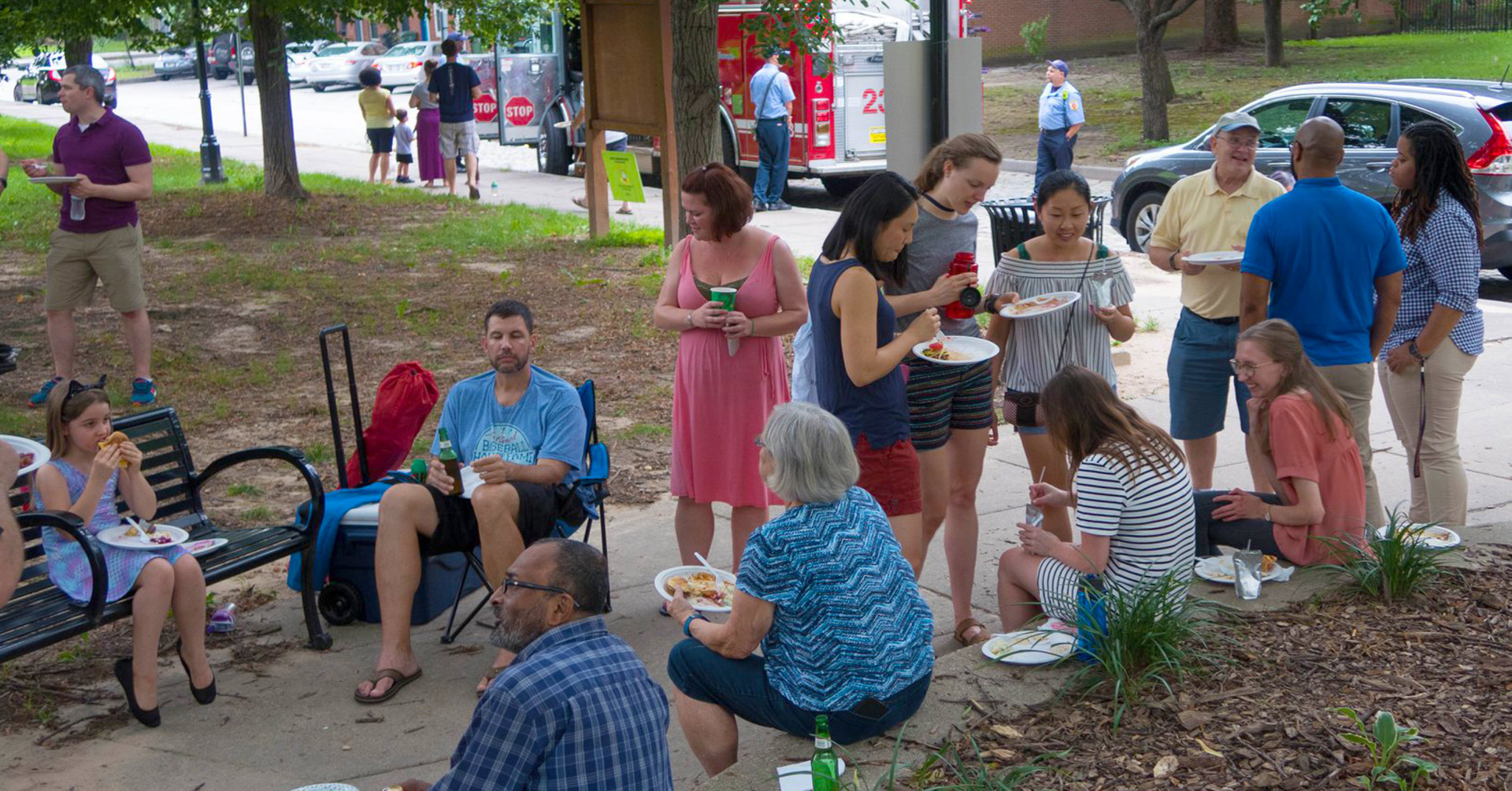 New parking permits coming soon
This fall, the Parking Authority of Baltimore City (PABC) will be initiating a pilot program in Ridgely's to switch from paper parking decals and guest passes to virtual permits (VPP or Virtual Permit Parking). Please be on the lookout for mailings from the Parking Authority of Baltimore City (PABC) with more information on this pilot. And you can find more information about VPP at https://parking.baltimorecity.gov/residential-parking/neighborhoods/ridgley.
Neighborhood ping pong tournament
Registration is open for the Tot Lot Ping Pong Tournament on Sunday, September 19th! We are looking for doubles teams to sign up to participate. Format and schedule of the tournament is TBD based on number of teams we register. Winner gets $50 in Pig Bucks! (accepted by various Pigtown merchants). Email Maia at maia.tatinclaux@gmail.com if you are interested in participating.
Take a self guided tour of the waterfront
The Waterfront Partnership of Baltimore has created a second walk in its "Waterfront Walks" series of themed, self-guided tours of Baltimore's harbor neighborhoods. The tour is split into three categories: photo opportunities, sculptures, and art, introducing visitors to 36 sights around the waterfront promenade from Rash Field Park to the Broadway Pier in Fells Point. Take the tour
Free evening bootcamp & yoga classes with a waterfront view
Port Covington has teamed up with Marissa Walch for "Wellness on the Waterfront" classes at West Covington Park. Sign up for the free classes at Sign up here
Renovation reminders
All home improvement renovation work requires a Baltimore City permit. Additionally, Ridgely's Delight is a historic neighborhood in a CHAP district and exterior work on your home requires CHAP approval prior to the start of any renovation. To review the guidelines, please visit chap.baltimorecity.gov.