Ridgely's Record
No July community meeting
There is no community meeting scheduled for this month. Enjoy the summer break.
July street sweeping dates
Street sweeping remains suspended due to the pandemic and the number of staff required to sustain the operation.
Trash will be picked up every Wednesday.
Recycling will be picked up every Friday.
Neighborhood happy hour
Despite the torrential rain, last month's neighborhood happy hour was a success. Everyone that attended suggested that we do it again in July.
This time the event will be held on Friday, July 9, at The Back Yard, 131 South Schroeder Street (corner of Schroeder and West Pratt Street) We will reserve an outdoor area, starting at 5:30 p.m. Everyone is encouraged to follow CDC guidelines with respect to their vaccination status. Come on out and meet your neighbors.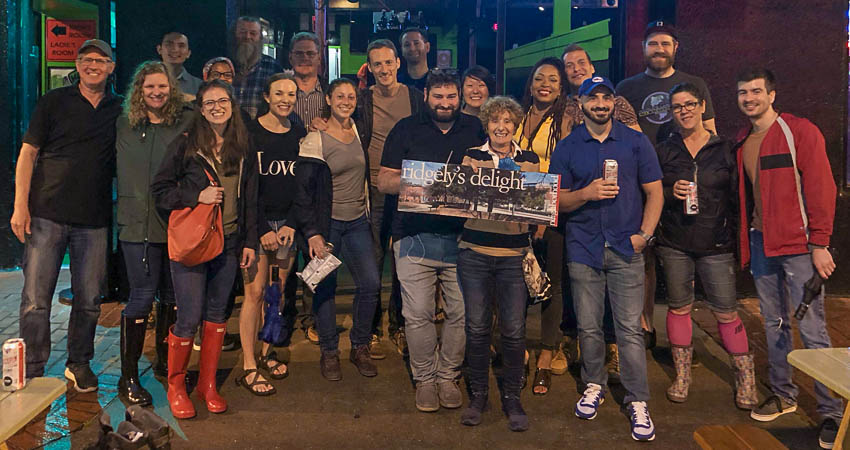 Neighborhood permit parking
Ridgely's Delight is part of the Residential Parking Permit program. All residents must have an Area 5 parking decal displayed in their vehicle. If you are new to the neighborhood, contact PABC to obtain your parking decal. https://pabc.thepermitstore.com/purchase.php
Cars without decals displayed are subject to tickets and towing.
Join the Ridgely's Citizens on Patrol walk
Citizens on Patrol (COP) meet weekly on Monday evenings for a casual neighborhood walk. If you'd like to be added to the email list — contact Maia Tatinclaux at maia.tatinclaux@gmail.com.
Save the date!
Ridgely's Delight will be celebrating National Night Out on Tuesday, August 3 at 6 p.m. in Conway Park. Everyone is invited to the pot luck dinner where we have a chance to meet each other and our first responders. Look for more information on the Ridgely's website and/or the neighborhood Facebook events page.
Dumpster for community use
A dumpster for community use is scheduled for Saturday, July, 24. It will be located in the 600 block of West Conway Street, and should arrive sometime between 8 and 9 a.m. It will be picked up approximately 4 hours later. Here's a chance to remove large branches or debris from the neighborhood.
Broken furniture, old rugs or a few things from your basement are fine. Please do not dispose of any building materials. No lumber, drywall, siding, roofing material, etc. Empty or dried up latex paint cans are ok, but not oil-based paint. No electronics, large appliances or hazardous material. Thanks in advance for helping keep our neighborhood clean.
Free summer concert series
Celebrate summer and all things social at the new Center Plaza Summer Concert Series in Center Plaza on Friday nights, 5:30-7:30 p.m. Concerts are free and BYOB (bring your own blanket and booze). Center Plaza is located at 110 W. Fayette Street.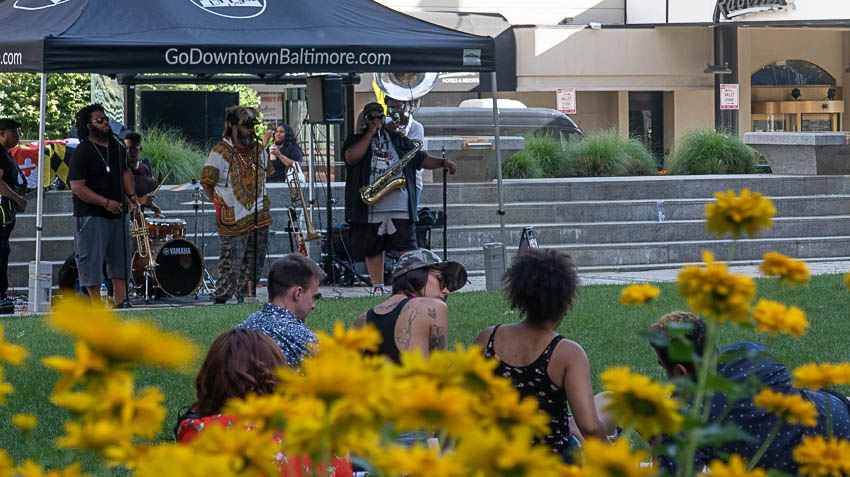 Renovation reminders
All home improvement renovation work requires a Baltimore City permit. Additionally, Ridgely's Delight is a historic neighborhood in a CHAP district and exterior work on your home requires CHAP approval prior to the start of any renovation. To review the guidelines, please visit chap.baltimorecity.gov.
Crisis hotline
If you or someone you know is in crisis get help by calling the Baltimore Crisis Response, 24-hour hotline at 410-433-5175.