Ridgely's Record
Ridgely's Delight Association (RDA) January community meeting
There will be an online community meeting on Wednesday, January 6 at 7 pm. Anyone who lives, works, or owns property in Ridgely's Delight is welcome, but preregistration for this Zoom event will be required. The developer working on the Pratt Street apartments will be presenting the community with updates on the project. Sign up through the neighborhood website.
January street sweeping dates
Automatic street sweeping has been canceled until further notice. If you're able to help, please take a moment and clean in front of your house
Trash is picked up every Wednesday.
Recycling will picked up every Friday (starting Jan. 22).
Curbside recycling to restart
Mayor Brandon Scott has announced that the City's curbside recycling collections are scheduled to resume. If all goes according to plan, the first pickup in Ridgely's Delight would be on Friday, January 22.
Ridgely's holiday decorating contest
Congratulations to Michelle at 615 S Paca Street, for winning last month's Holiday Decorating Contest. Money raised will be donated to Michelle's chosen charity, Spark Women's Center.
Thank you to everyone who participated! There were many great displays, and worthy charities supported by those who entered the contest.
Christmas tree collection dates
Baltimore City will provide curbside tree collection between Jan. 2 – Jan. 31. Set trees out on your regular trash collection day. Place trees at the same location where your trash is collected, and make sure the tree is free of ornaments and tinsel.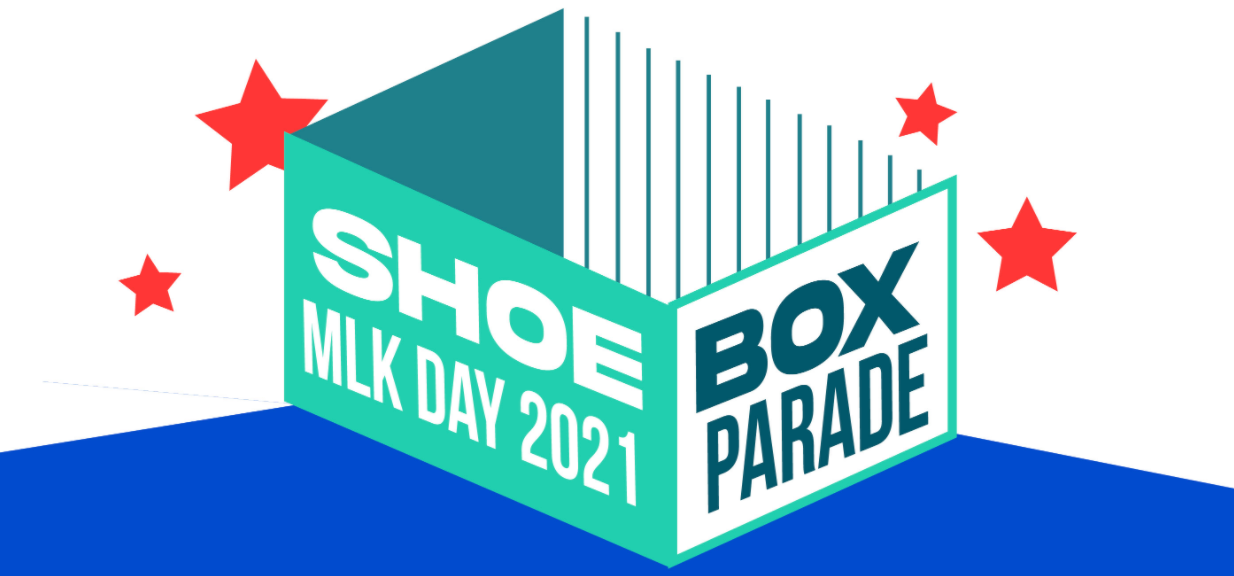 A big celebration on a small scale
Baltimore City Rec and Parks is celebrating Martin Luther King Jr. Day with a virtual Shoebox Parade, and they want to see your most creative float designs! City residents of all ages are invited to design and submit a float covering themes of Black history, art and beyond! Float submissions are FREE and due by January 11. Not sure what a shoebox parade is? Go to https://bcrp.baltimorecity.gov/shoebox-parade for more information.
City-wide plastic bag ban going into effect
Starting January 13, grocers and other retailers will be prohibited from supplying customers with free plastic grocery bags. Bring a reusable bag when shopping, to avoid a 5 cent fee for plastic in most stores.
Plastic bags are a large portion of the plastic pollution that ends up in our trees, streets, parks, drains, harbor, waterways, and oceans. In the U.S. we throw away enough plastic to fill a football stadium 1.5 times every day on average and that amount is increasing. By prohibiting their use, Baltimore is taking an important step towards a cleaner city and planet.
Renovation reminders
All home improvement renovation work requires a Baltimore City permit. Additionally, Ridgely's Delight is a historic neighborhood in a CHAP district and exterior work on your home requires CHAP approval prior to the start of any renovation. To review the guidelines, please visit chap.baltimorecity.gov.